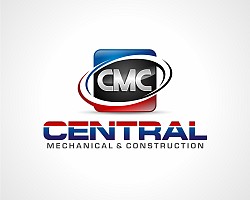 Central Mechanical & Construction
License:

PA025589

Main Services:

Plumbing, Heating and Air Conditioning

Years In Business:

12

Company Overview:

At Central Mechanical & Construction, we have been providing local property owners with the very best in HVAC and plumbing repairs since 1989. Backed by more than 50 years of combined experience in the general contracting field, our team excels in keeping your HVAC and plumbing systems in perfect working condition year-round.

Maintain the performance of your HVAC system with heating installation and plumbing repairs from the talented contractors at Central Mechanical & Construction, Inc., in Richboro, Pennsylvania. We will be there to repair, install, and maintain your utilities whenever you need us the most. Contact us today to schedule your maintenance appointment.
Reviews By Customers
Review by: B. M.
Work Description: water conditioner problem
Comments: Mike was very informative , he explained my options we are working on a complicated solution to my public water line problem
Review by: Dave S.
Work Description: I have used Central Mechanical & Construction for HVAC work.
Comments: I was satisfied with their work and would use them again and recommend them.
Review by: Tim M.
Work Description: Mike renovated my bathroom, including marble, tile, and high-end fixtures.
Comments: Mike did a good job. Our bathroom looks great. He was there on time in the morning and worked hard. Mike and his crew were always dressed nice. We felt real comfortable with them.