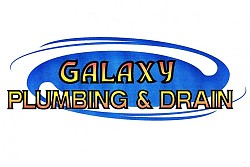 Galaxy Plumbing & Drain Cleaning
License:

30145

Main Services:

Plumbing, Sewer and Drain Cleaning, Excavation, Residential, Commercial

Years In Business:

6

Company Overview:

Galaxy Plumbing and Drain Cleaning Services Company was founded in January 2007 by John Buchanan. Mr. Buchanan has been in the plumbing industry for over 24 years and has a vast array of experience. He started his plumbing career working part time for a plumbing company at 18 years of age. After his 1st year of college John began working full time in the plumbing industry spending the next 10 years building apartments, houses, retirement communities, strip shops, and commercial buildings. He followed this with 7 years in the service industry for one of the nations largest plumbing companies doing both residential and commercial service work such as drain cleaning, plumbing repairs, remodeling, excavation, and much more. As one who excels in the field of plumbing it was obvious that John was a leader in the industry and he was selected to be the production manager of that same company. From 2002-2007 Mr. Buchanan oversaw the daily operations of a plumbing branch that would generate over $400,000 in weekly sales by the time he ended his tenure with them. With a service staff of over 100 technicians he was well respected by the Management Team, office staff, and more importantly, by the technicians he managed.

Galaxy Plumbing and Drain Cleaning Services Company is operated with the understanding that Honesty and Integrity are paramount if we are to be successful. We believe that if we treat people good, then good things will happen to us. We want each and every customer to be impressed with their service experience. If you need service please don't hesitate to call.
Reviews By Customers
Review by: A. N.
Work Description: had tub drain installed in basement
Review by: C.
Work Description: REPLACE SIX FOOT SECTION OF MAIN DRAIN , BUSTED UP CONCRET RAN SNAKE & CAMERA TO CHECK FOR MORE PIPE DAMAGE TWO DAY JOB!!!!!!
Comments: CALLED PLUMBER SUNDAY NITE AFTER FINDING HIM ON INTERNET AT 10PM CALLED ME BACK IN 20 MINUTES TOLD HIM ABOUT PROBLEM AND EXPLAIN WHEN RAN WATER IN KITCHEN SINK WATER WAS COMING OUT AROUND BOTTOM OF BASEMENT WALL GAVE ME PRICE TO COME OUT $126.TO CHECK PROBLEM AND GO FROM THERE . TECH CAME OUT TUESDAY LOOKED FOR LEAKS AROUND SINK AND DRAIN PIPES RAN SMALL SNAKE AND BIG SNAKE TO CLEAN CLOG AND SEE IF RAN WATER IT WOULDN'T COME OUT AROUND WALL RAN SINK WATER DID SAME THING . OWNER SAID IT WAS A CRACKED DRAIN PIPE AND GAVE ME A PRICE $1,600. THE CAME OUT WEDNESDAY AND DID JOB ALL DAY WEDNESDAY , 2 HELPERS AND OWNER VERY PROFESSIONAL DID WHAT THEY HAD TO DO NO BULL SHITING AROUND , HALF MY BASEMENT FINISHED CARPERTS ON STAIRS FROM OUTSIDE TO BASEMENT THEY COVERED STAIRS AND FLOOR WITH DROP CLOTH & PUT PLASTIC TO COVER THINGS IN ROOM I COULDN'T MOVE .THEY RAN BIG SNAKE OVER AND OVER AGAIN TO MAKE SURE PIPE WAS CLEAN BEFORE THEY REPLACED DRAIN PIPE SECTION , THEY EXPLAIN TO ME WHAT AND WHY THEY WERE DOING SHOWED ME CAMERA GOING THROUGH PIPE. THEY CLEAN UP AFTER THEY WERE DONE , TOOK ALL DIRT AND OLD PIPE WITH THEM . THEY DID GREAT JOB !!!!!! MY HOUSE 45 YEARS OLD ,I BEEN HERE 25 YEARS NEVER HAD DRAIN CLEAN OR ANY WATER IN BASEMENT BEFORE . MR.CLEVENGER CELL 410-967-2190
Review by: Tom T.
Work Description: He handles all my plumbing needs.
Comments: John does a great job for me. Every time I have ever called him he has gotten here very quick and done a perfect job.
Review by: N. M.
Work Description: drainage outside of the basement door was clogged with mud. It was opened and sump pump was replaced. He explain the problem well and did the work which other company left it without doing it properly.
Comments: I will sure call them again if need arise